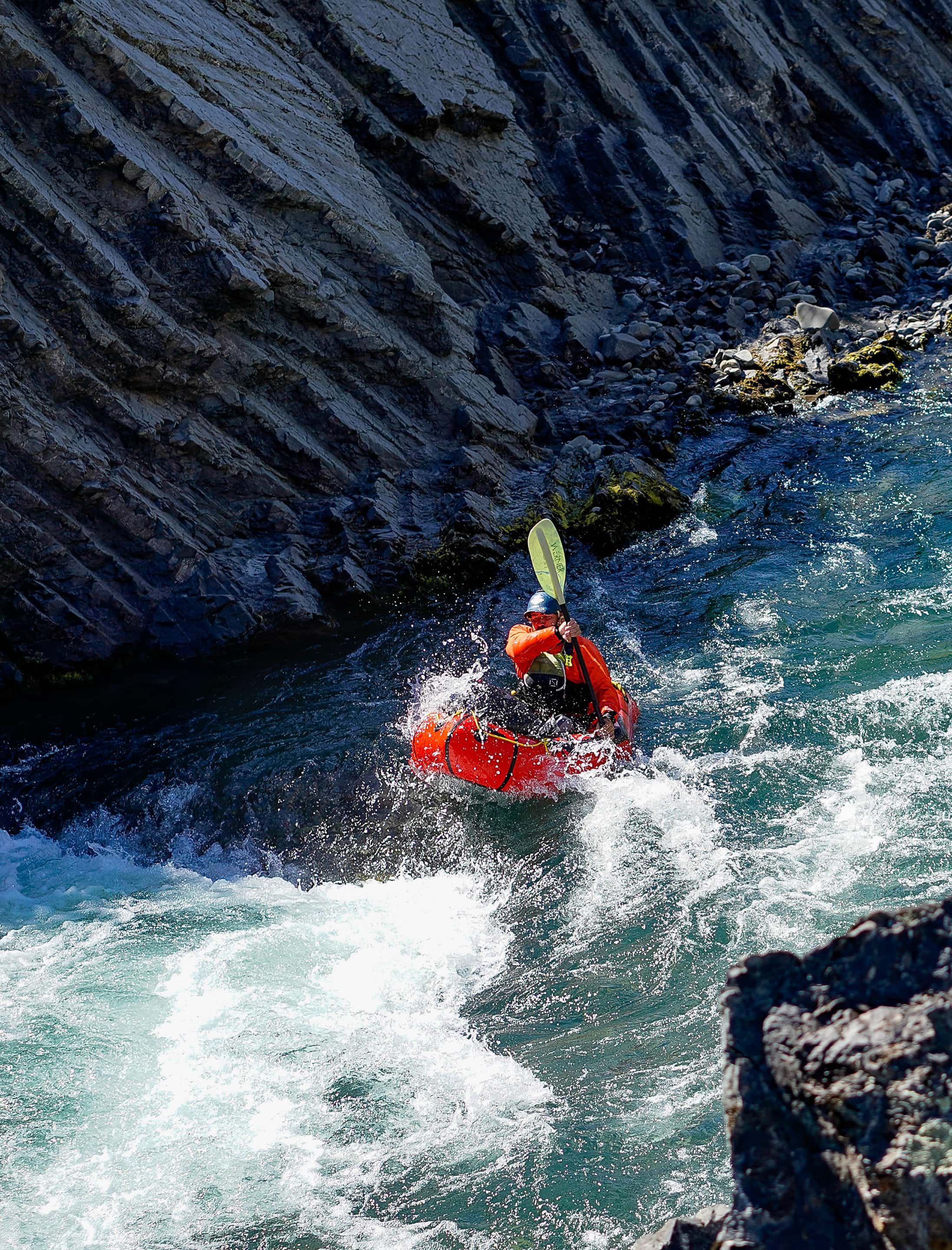 New Zealand boasts an endless number of Packrafting missions. We want to help you take them on independently, and successfully.
No matter what your current ability, we have a course that will take your skills to the next level.
We've teamed up with the New Zealand Kayak School to run some packrafting courses in one of the best places for paddle sports in the country- Murchison. 
Murchison boast a huge variety of rivers and watersheds so no matter the conditions, we'll be able to find the perfect section of river for teaching.
Another bonus of working out o the Kayak School is the facilities on hand. We'll be staying at the lodge which has a large kitchen, bunk rooms, plenty of drying space and a warm comfortable common area to run our video analysis sessions and any theory.
This season courses will be 3 days for both the introductory course and the intermediate. It's hardly surprising to hear that increased practice time and increased time with instructors helps to perfect skills being taught. Therefore students come away more confident and better able to put together some epic missions.
An introduction to Packrafting and River Safety
This is the difference between becoming a good paddler and becoming a good paddler to go paddling with! This is course is aimed to equip you with all the fundamentals of how to look after your own safety, make good decisions and how to help other when sh*t hits the fan.
After years of runnning introductory packrafting courses, we've built up a community of packrafters keen to take the next step in their paddling careers. We've finally created a course to cater for those already packrafting who are looking to improve.
The aim is to pick up where the introductory courses finish and the content is designed to be beneficial for anyone who has been paddling for a year or so.
The location of the course will likely be dictated by the conditions but will likely include parts of the Matukituki and Rees.
We'll look at ideas such as effective (both Boat and bank based) scouting, breaking the river down in chunks, setting rolling cover for each other and boat based rescues. Under pinning this will be paddle coaching and feedback to help you make it all look good!