Whether you're looking to learn the basics or take your river exploring to the next level, there's a course for you. With our Packrafting 101 we'll start from the ground up and teach you good practice to shape you packrafting habits. We'll also cover a range of simple and effective solutions to common problems, helping you to build your rescue toolbox.These course are a great way to try before you buy a packraft too. Far better to ask instructors questions and try different rafts than to shell out your hard earned cash on the wrong one.
Our Intermediate Courses are designed to progress already confident paddlers looking to really push on with their packrafting. The expectation is that you have aa basic knowledge of rescues, throw ropes and can safely and confidently run grade 2+ Whitewater already.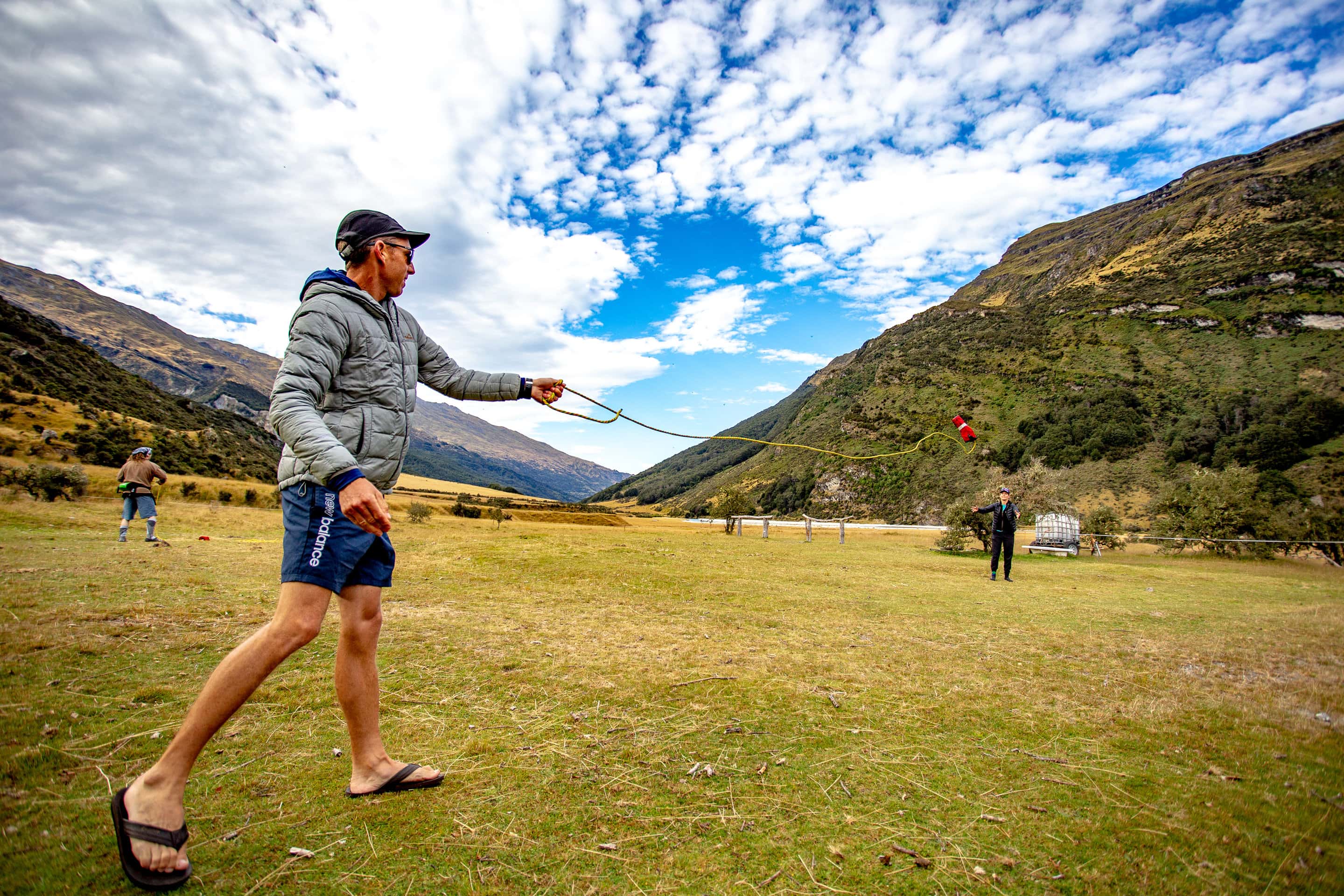 From Queenstown (meet your guide on Duke St, opposite the Sofitel) at 8am. You can meet us in Glenorchy or alternatively self drive (self driving is a necessity under Level 3)
Allow two full days on the water
Private Courses can be put together for groups of 4 as a minimum.
Private tuition can be booked at a rate of $50 per hour to work on specific skills or hae some private coaching.
Our 3 day courses in Murchison are run in conjunction with the NZ Kayak School and include accomodation and video analysis.
Fitness and Experience Levels:
Our Packrafting 101 are perfect for newbies or people who are in the first couple of years of packrafting and are suitable for all levels of fitness.
Specific Rescue courses are available on request and/or subject to minimum numbers.
The Intermediate course is aimed at picking up where the Packrafting 101 course stops. Therefore participant should be ready for a course that will include grade 3 whitewater.
A towel and swimwear
Your personal river/rescue gear
Sturdy footwear (that you don't mind getting wet as we cross rivers)
Suitable hiking clothes for the weather
Camera
Sunscreen
Bug Repellant
Food
Bike (for bikerafting courses)
Bikepacking bags if you have them (for bikerafting courses)
Your own Packraft if you have one (we will provide for free if not)
All specialist packrafting equipment
Knowledge and experience
Transport
If getting hold of specific packrafting or rescue gear is problematic, let us know and we'll do our best to provide gear for you.
This product has no availability, please try again later