Multiday Adventure - Rees Valley
Over 3 days and 2 nights we hike to the top of the Rees Valley then return to Glenorchy via flat water, white water and on mountain bikes.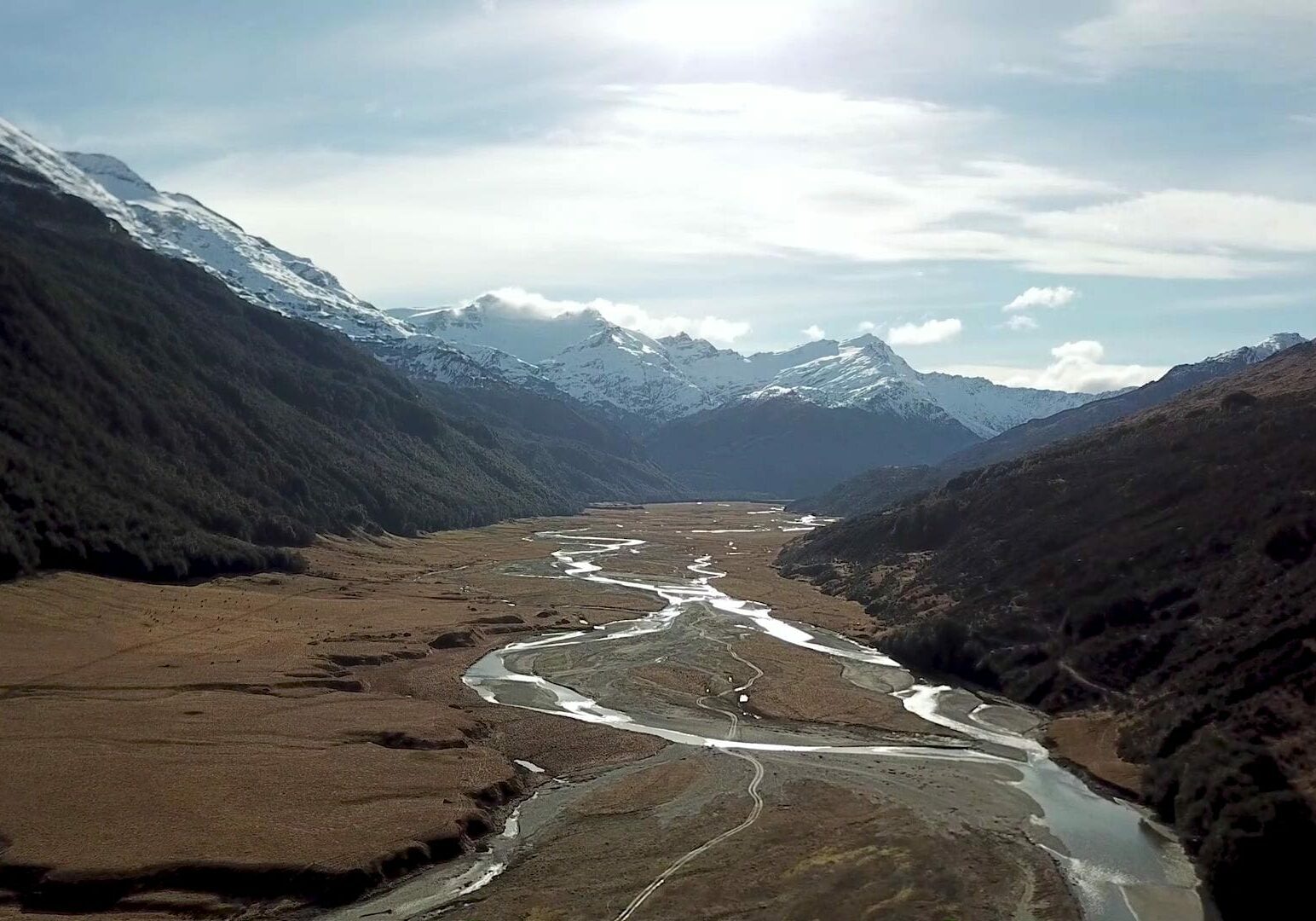 Our Rees Valley three-dayer is an all natural, human powered rollercoaster.
With sections of hiking, biking and some challenging paddling, this expedition cranks up the adventure dial.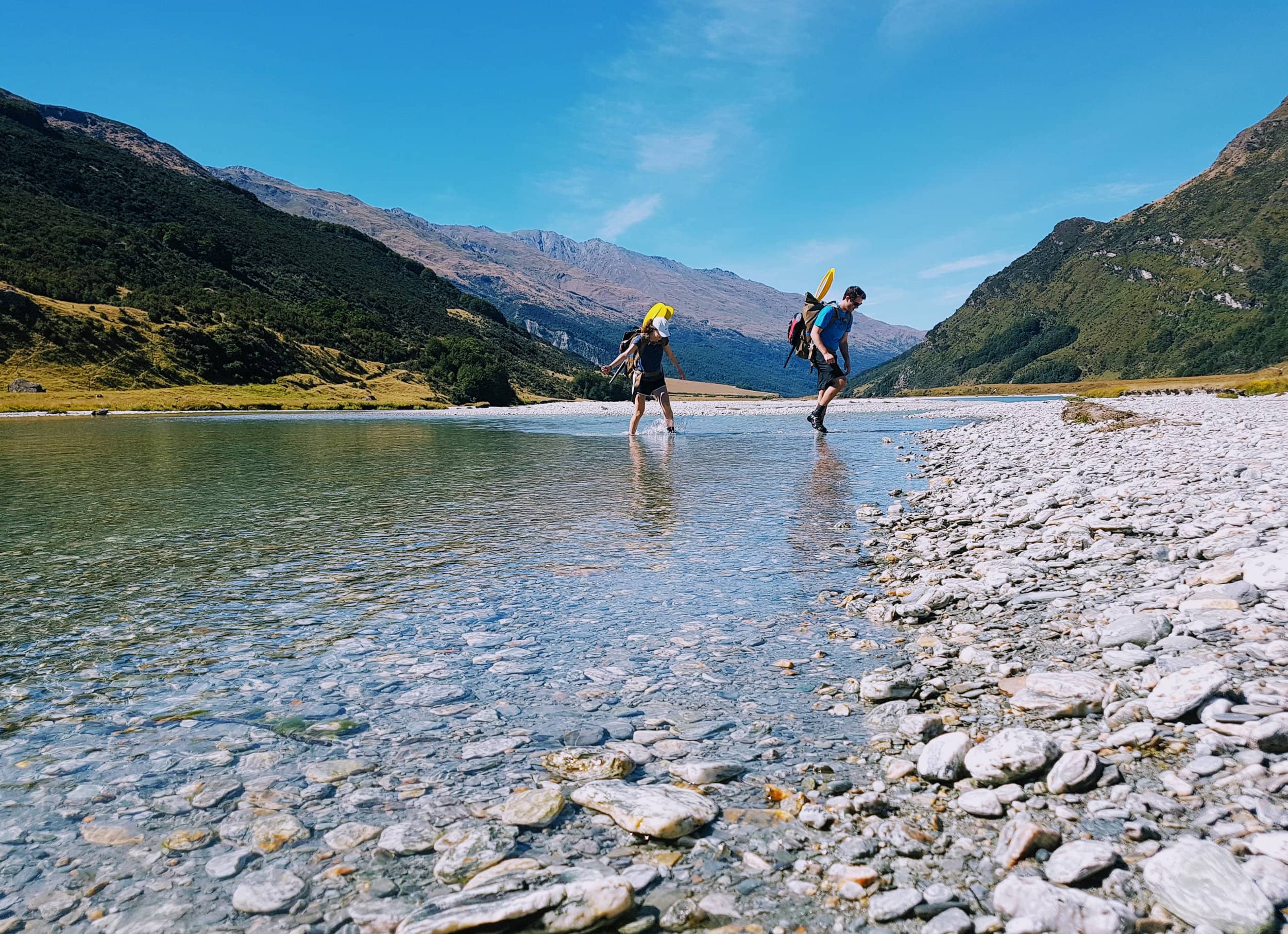 We start by hiking up the middle of the Rees Valley, aiming for a secret camping location that is nestled amongst the headwaters. Our tents and cooking gear will already be stashed on site, saving us from the need carrying overly heavy packs.
Upon arrival, we stash some gear then head off to explore a nearby stream. We cruise through its gently flowing pools, and take time to learn the paddling techniques that will hopefully keep us afloat downstream.
At camp for the night we are long way from civilisation, but we still manage to provide a few creature comforts. For example we have up an environmentally friendly toilet in a dedicated, private tent.
Day two begins on the water. We paddle down gentle wave trains and through long flat pools. Plenty of opportunities to whip out the camera, or to simply lie back and watch the mountains drift by.
After a hearty lunch, we'll stash gear at our second campsite and take to the river again. The river gets much more animated as we leave the gentle flats behind. This whitewater section is flanked by native forest all the way along and is the highlight of many people's trips!
After roughly 7 km of exciting bouncy whitewater we take our boats off the river and conveniently meet our fleet of mountain bikes. With our boats in our backpacks, we pedal upstream on a dirt road towards our camp.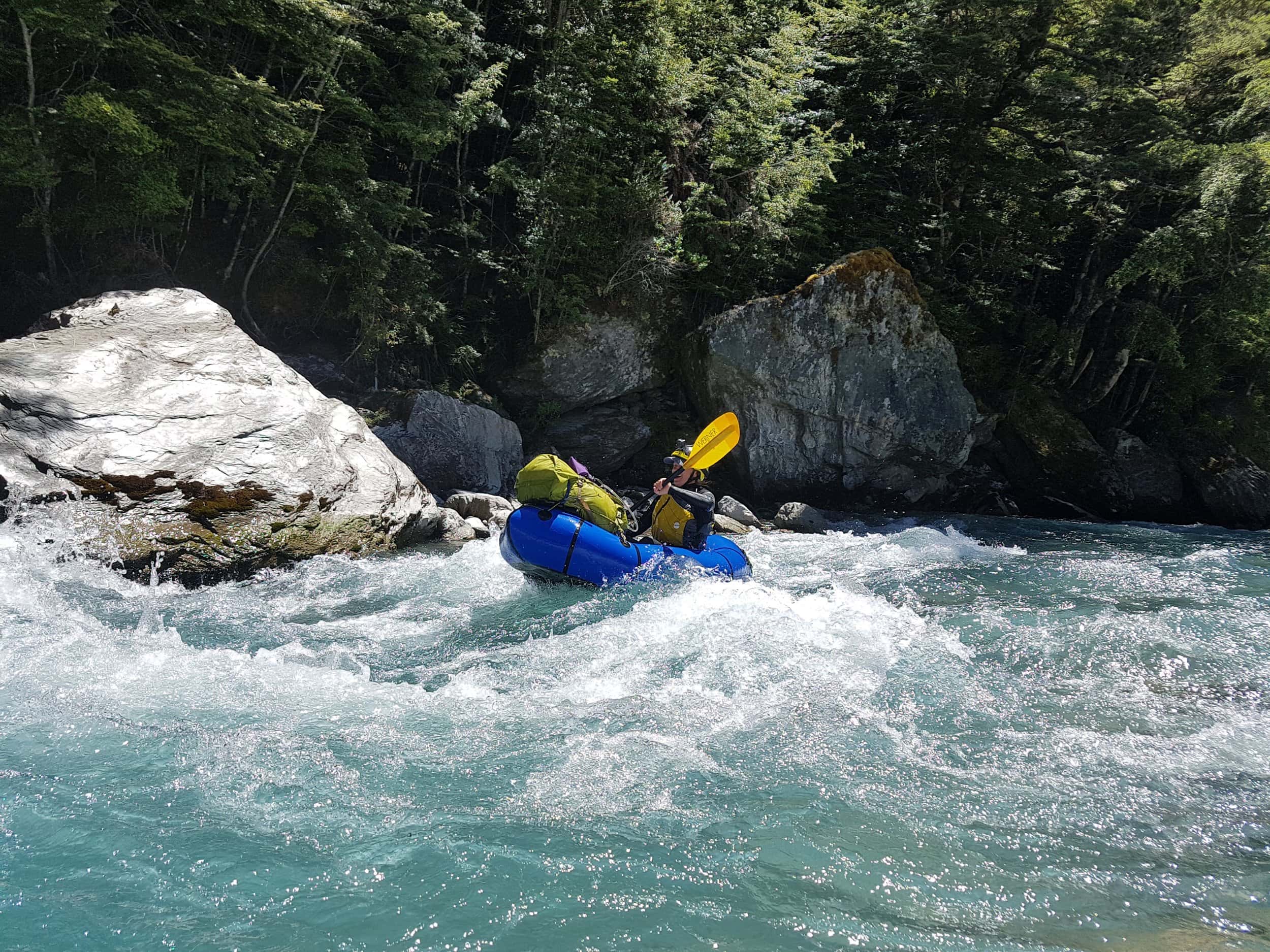 On our final day, we wake up in position for one more lap of the whitewater, then we carry on downstream. The current takes us on a gentle journey past farmhouses, mountains, and towards the relative civilisation of Glenorchy.
It's not an expedition without a meal to celebrate, so we aim to finish our journey in time for a traditional pub lunch. Then we ferry you back to Queenstown to continue your travels, or have nap – you'll certainly have earned it.