Intermediate Packrafting Course
We've been asked over the years if there is a "next level" course after completing the 101 course. So finally (and with no shortage of encouragement from you lovely lot) we've designed an intermediate course. Years of wisdom, mistakes, lessons learned and observations have been distilled into the most complete packrafting course in New Zealand.
We've been fortunate to watch the Packrafting community grow and thrive in New Zealand since 2012 so we're in no doubt that this course is fit for purpose. These courses will help folk start to put a little style into their paddling and open up far more rivers as a possibilty for epic missions. Of course you'll learn a lot, face challenges together and perfect new skills.... but you'll also have a sh*t ton of fun!
The intermediate course is aimed at paddlers who are already confident on grade 2+ rivers and are looking to finesse and improve their grade 3 skills.
As with all of our courses, we'll be aiming to cover elements of safety, decision making and also improving technical paddling skills. The idea is for students to finish not only as more proficient paddlers, but also better people to go paddling with.
For our intermediate course, It is expected that participants already understand and have practiced throw bagging, river swimming, river crossing and deep water re-entries as we will be relying on these rescue skills. It's worth noting that this course won't cover huge amounts of new ground in terms of rescue techniques as we've elected to separate the rescue component into a separate module.
The paddling coaching will be focused around the needs of individuals but it will be beneficial for participants to be able to effectively move confidently around grade 2+ whitewater, making use of river features and have strong forward paddle and sweep strokes.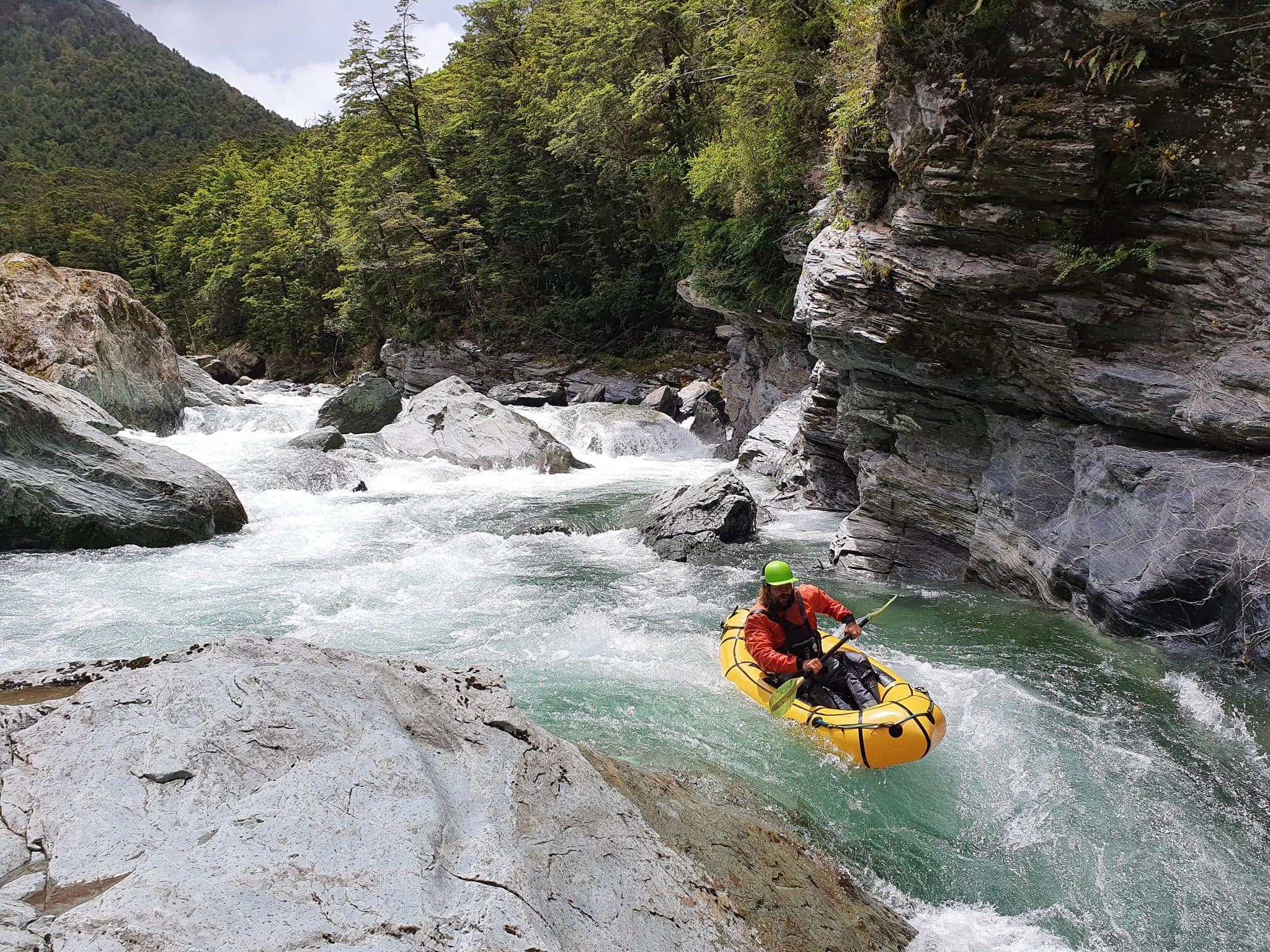 Becoming an Active Team Member
River running is a team game. Therefore the acquisition of safety skills should be the aspiration of all of us looking to becoming more an asset to our team. We'll be looking at boat based safety skills designed for the fast changing river environment. Along with the physical skills of safety boating we will explore your approach to safety. Harder rivers require constant vigilance and thoughtful positioning so we'll look at the dynamics of rolling cover. Running the river as a well choreographed team can be every bit as rewarding as any aspect of packrafting.
Becoming a more Proficient Packrafter
Once we've worked on setting safety together, we can focusing purely on paddling. This is your chance to work on making moves or improve your use of river features. For some this may mean polishing some dynamic strokes or hanging draws. For others it maybe improving the use of cross current momentum or linking moves together for the first time.
Students will leave with more confidence, a set of new skills to work on and a greater understanding of ways of using the river to achieve your goals. Ultimately the idea is to have more fun out there and open up new possibilities for you!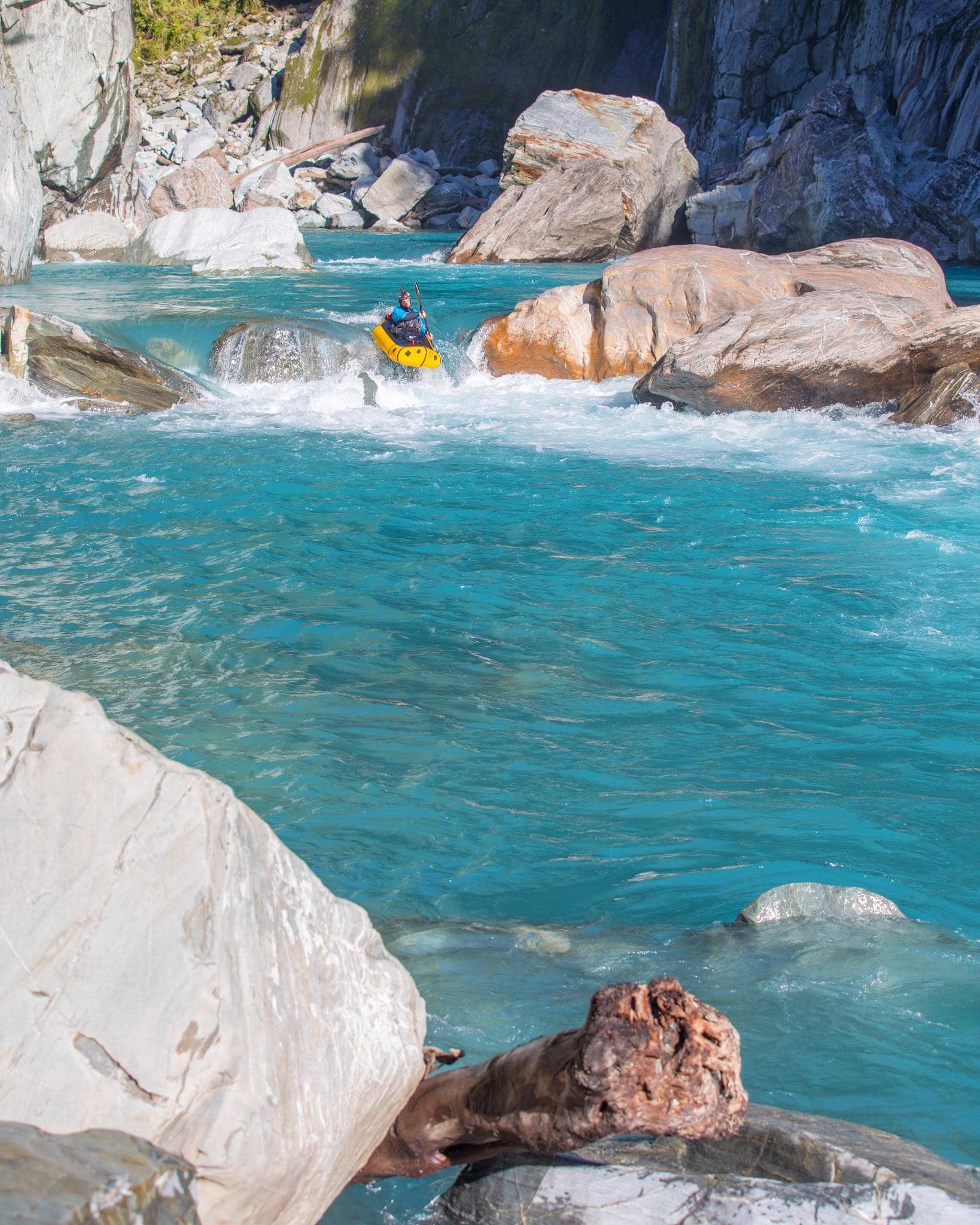 In order to deliver the best course we can, there is a need to maintain some element of flexibility to adapt to river conditions and abilities of the group. If you have specific goals or skills you'd like to work on, please be get in touch prior to the course. We're sensative to the fact many o you would ahve already done a packrafting course on the Rees so we'll aim to get onto different rivers such as the Matukiuki
To maximise what you'll get out of the course, some recent practice of some rescue skills along with some paddling will help guard against skill fade and ensure you arrive refreshed and ready to take things to the next level.