Bikerafting Course with Deane Parker
Take your adventures to the next level with our Bikerafting courses. Packrafting Queenstown is proud to present New Zealand's first Bikerafting specific course. This is designed with New Zealands most prolific bikerafters, Deane Parker, as a way to inspire confidence to safely undertake your own epic bikerafting adventures.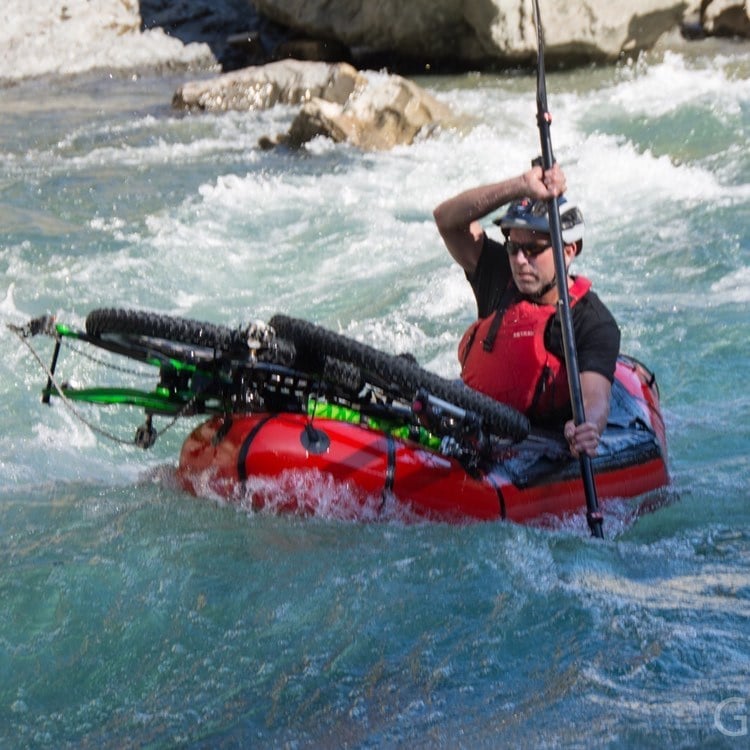 While this course isn't going to have you finish as a river ninja, it is going to teach you the fundamentals you'll need to further your own peddling and paddling journeys.
We've teamed up with veteran adventure film maker and river runner Deane Parker to design this course. There is nobody on the planet who is more experienced with bikes and water than Deane. The combination of bikes and packrafts allow you to cover huge amounts of distances and create unique adventures like never before. If you've ever dreamed of pinning it down The Old Ghost Road on your bike before converting to river mode and sending it down some whitewater all on the same epic trip... this is the course for you.
You'll need to provide your own bike (we can put you in touch with great rental companies locally) but we will happily provide all the packrafting gear (which you can rent after the course for your own adventures).
We'll be overnighting in a private hut during the course so bring your camping gear, own food and sense of adventure as we'll be covering a lot of ground from Saturday morning till Sunday late afternoon.
Gear: What to take and how to pack it
Anatomy of the river and hydrology
Personal Group and technical equipment
Assessing risks in river environments
Eddy hopping
Cross current moves
Using river features to help you
Scouting
Communications
River running considerations
Whitewater swimming
Personal Paddling coaching
Line Selection
use of eddies
Setting Safety
Identifying hazards
Boat to boat rescue
Ferry Glides
This product has no availability, please try again later