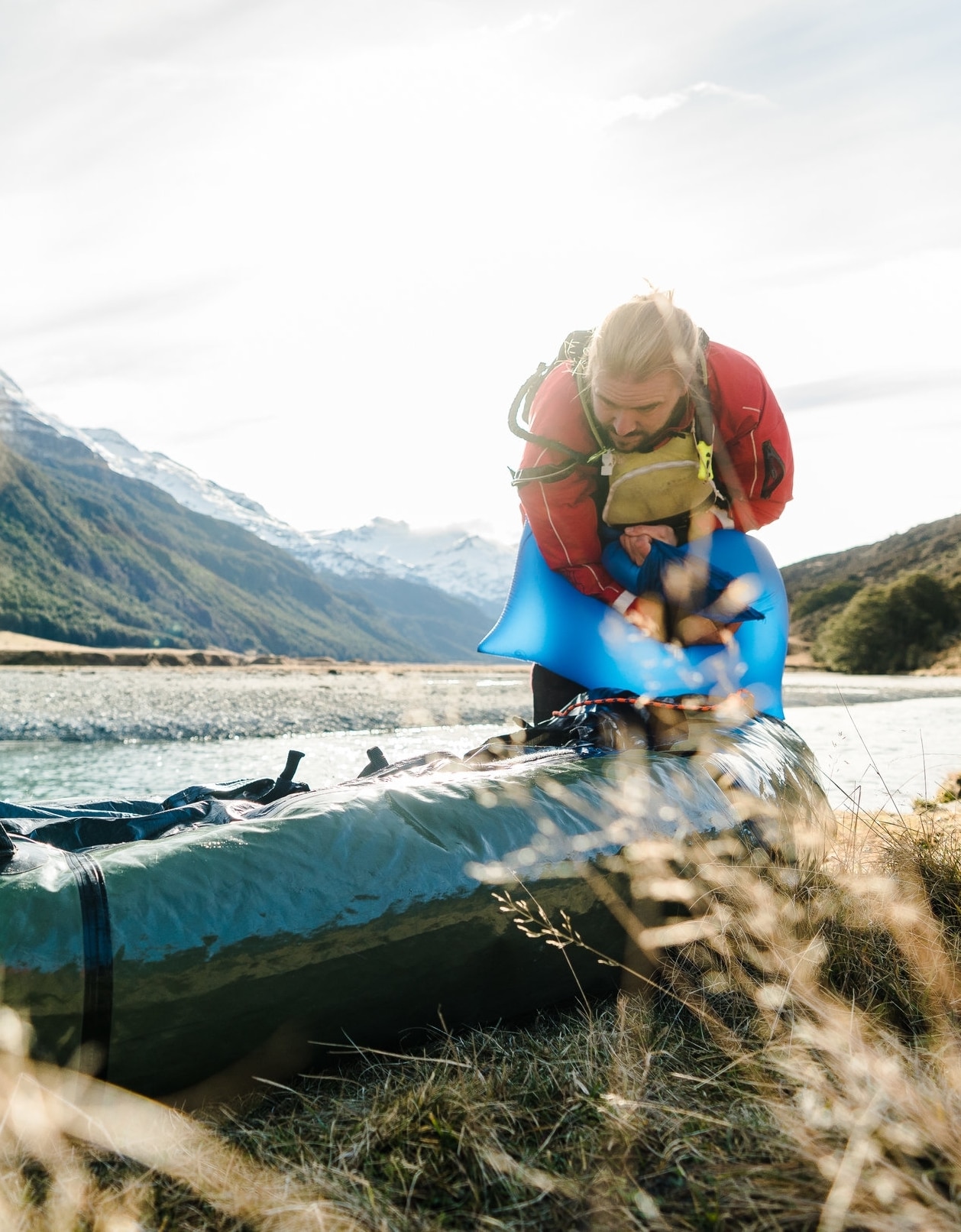 'The world needs more adventurers like Huw'.
Sir Ranulph Fiennes, Guinness World Records Greatest Living Explorer.
---
Hello! I'm Huw, your packraft guide, expedition planner, and campfire concierge!
I think the world just needs more adventure, and at Packrafting Queenstown that's our reason for being.
This is the second packraft business I have established, and while the first is still going strong, I can't wait to show off this unbelievable region.
I live on the shores of Lake Wakatipu with my wife, Sarah; our little boy, Tarn, and Kosi our dog. As a guide and expedition manager I have travelled the world for over 13 years - sharing the joys of mountains, rivers, canyons, roads and the sky. But Queenstown has always been a basecamp, and over the years I have trained a number of guides who are still on the water today.
Outside of work, I've made first descents of massive rivers in Nepal and Ecuador… on a riverboard. It's an epic, if unconventional way to experience the river. On these trips I gained professional sponsorships, and even the endorsement of Sir Ranulph Fiennes, one of the people that lit the flame of adventure inside of me.
Packrafting Queenstown is my latest project to keep that flame alive, and share it with the world.
Wishing you the best in all your adventures,
Huw