Murchison Packrafting Courses
Every year we team up with NZ kayak School in Murchison to put on one introductory course and one intermediate course for packrafters. All accomodation is included at their awesome facility and a plethora of different rivers to go play on. These have got to be up there as some of the best packrafting courses anywhere in the world.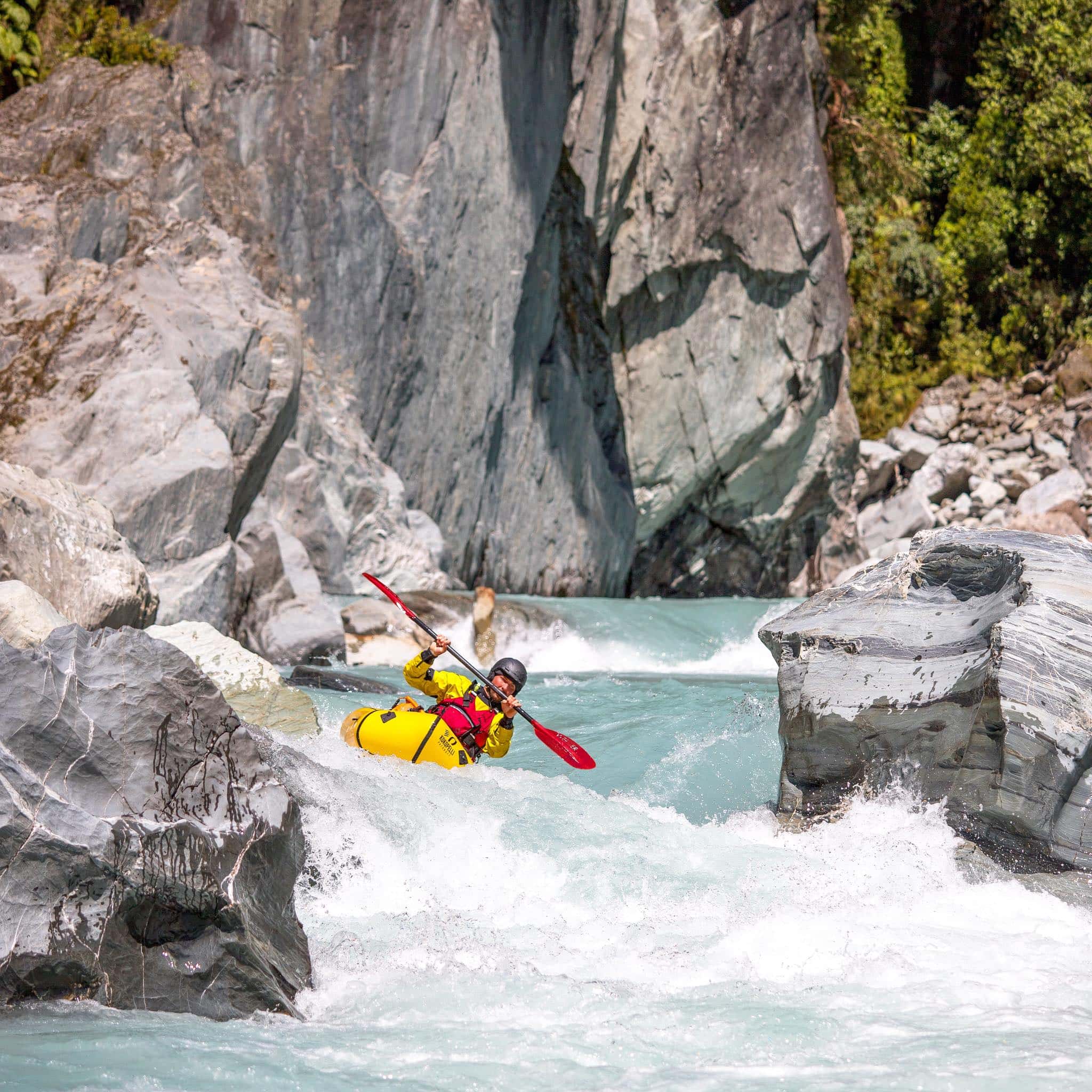 On our introductory packraft courses you'll learn how to read the river and handle your boat proficiently as well as the essential skills needed to keep yourself and others safe in the river environment. Underpinning both of these skill sets is the decision making and river running strategies you'll need to learn in order to undertake your own packrafting adventures.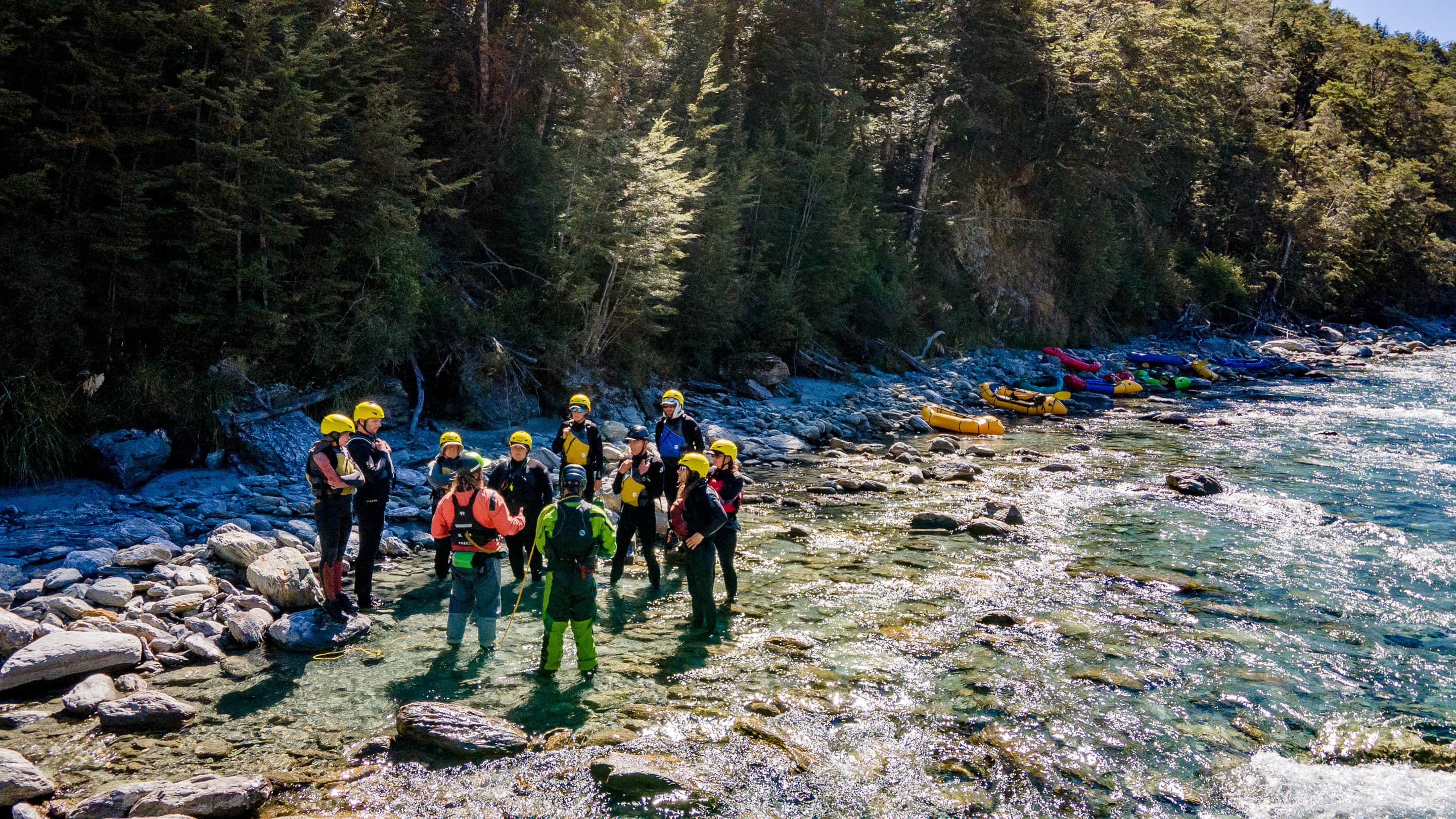 Intermediate packrafters already understand what it takes to put together their own packrafting missions but are looking to take it to the next level. After all there's more to running rivers than bombing straight down the middle of rapids. Expanding your comfort zones and skill levels opens up the possibilities or some of the best packrafting rivers in New Zealand. Moving efficiently on the river, breaking down rapids into separate moves, setting up safety for each other from your boats rather than the bank and working as a team all become more important as your progress onto Grade 3 water.
On this workshop you'll get to put all of those river running skills into practice under the tutelage of one of New Zealand's best paddlers, Daan Jimmink.
The workshop is  based out of his back yard on the rugged Buller region of New Zealand, a mecca for whitewater enthusiasts.
Course Details
Where: Murchison, New Zealand Kayak School (specific rivers used will be dictated by the conditions and strength of the group)
When:
Introductory Course 2nd-4th November 2023
Intermediate Course 5th-7th November 2023
Accomodation: At the NZ Kayak School
What do I need to bring: All of your own packrafting gear and food. If you need additional equipment, please get in touch prior to the course and we can arrange it for you. (Full packing list provided in booking confirmation email)
Anatomy of the river and hydrology
Personal Group and technical equipment
Assessing risks in river environments
Eddy hopping
Cross current moves
Using river features to help you
Scouting
Communications
River running considerations
Line Selection
Breaking the river down into bite size chunks
Setting Safety
Identifying hazards
Using eddies
Ferry Glides
Video analysis sessions
Gear Discussions
Intro Course                                        Intermediate Course