The Rees Valley is the best packrafting trip in New Zealand for novices. This is still the most popular packrafting trip in the country and justifiably so. Suitable for absolutely anyone, breathtakingly beautiful, remote and best of all, peaceful. We seldom see more than one or two people in this stunning valley, the river is more mild than wild and the hike in is flat, easy and not too long. A real slice of heaven in a historic high country station. This is real New Zealand.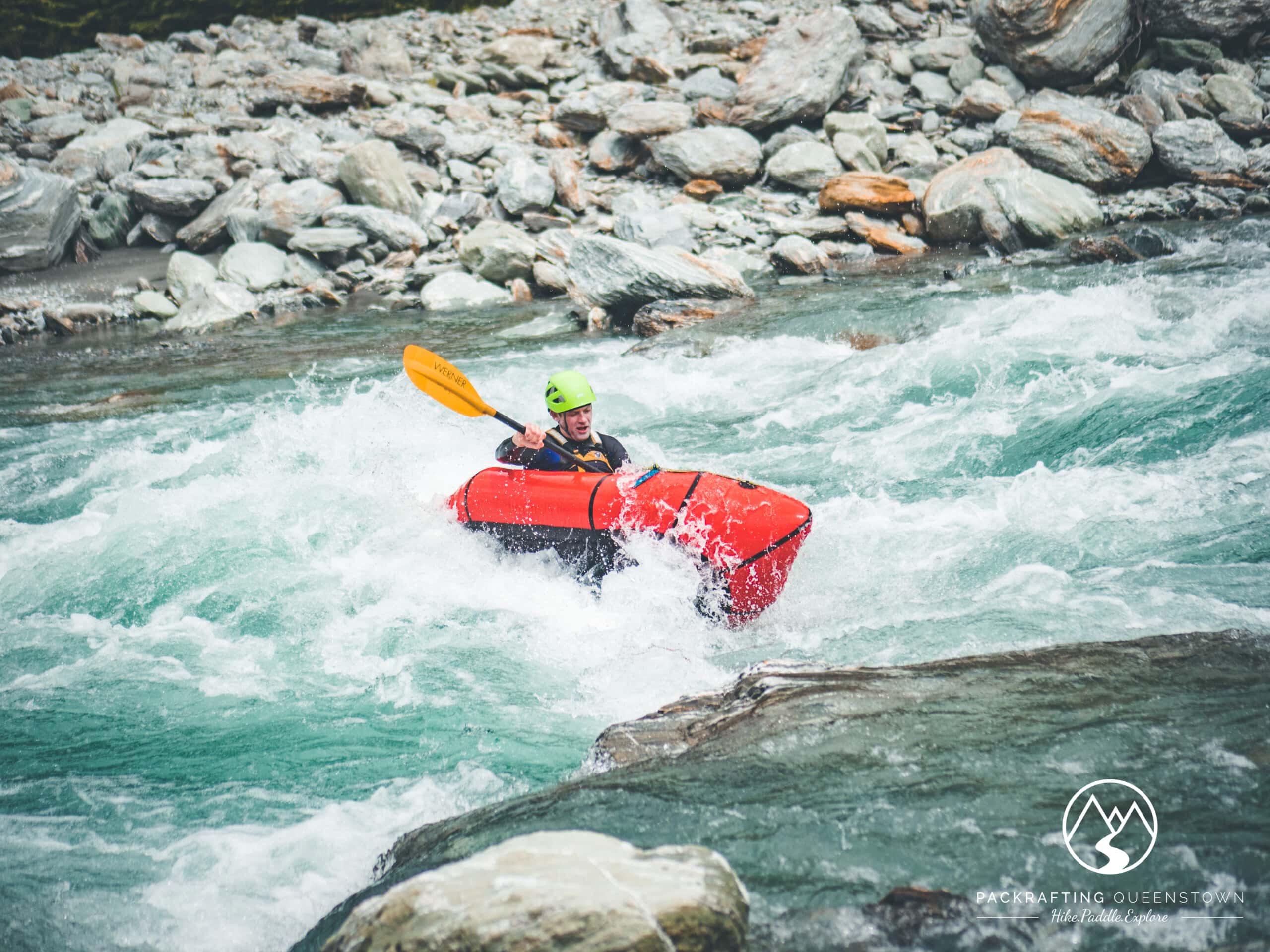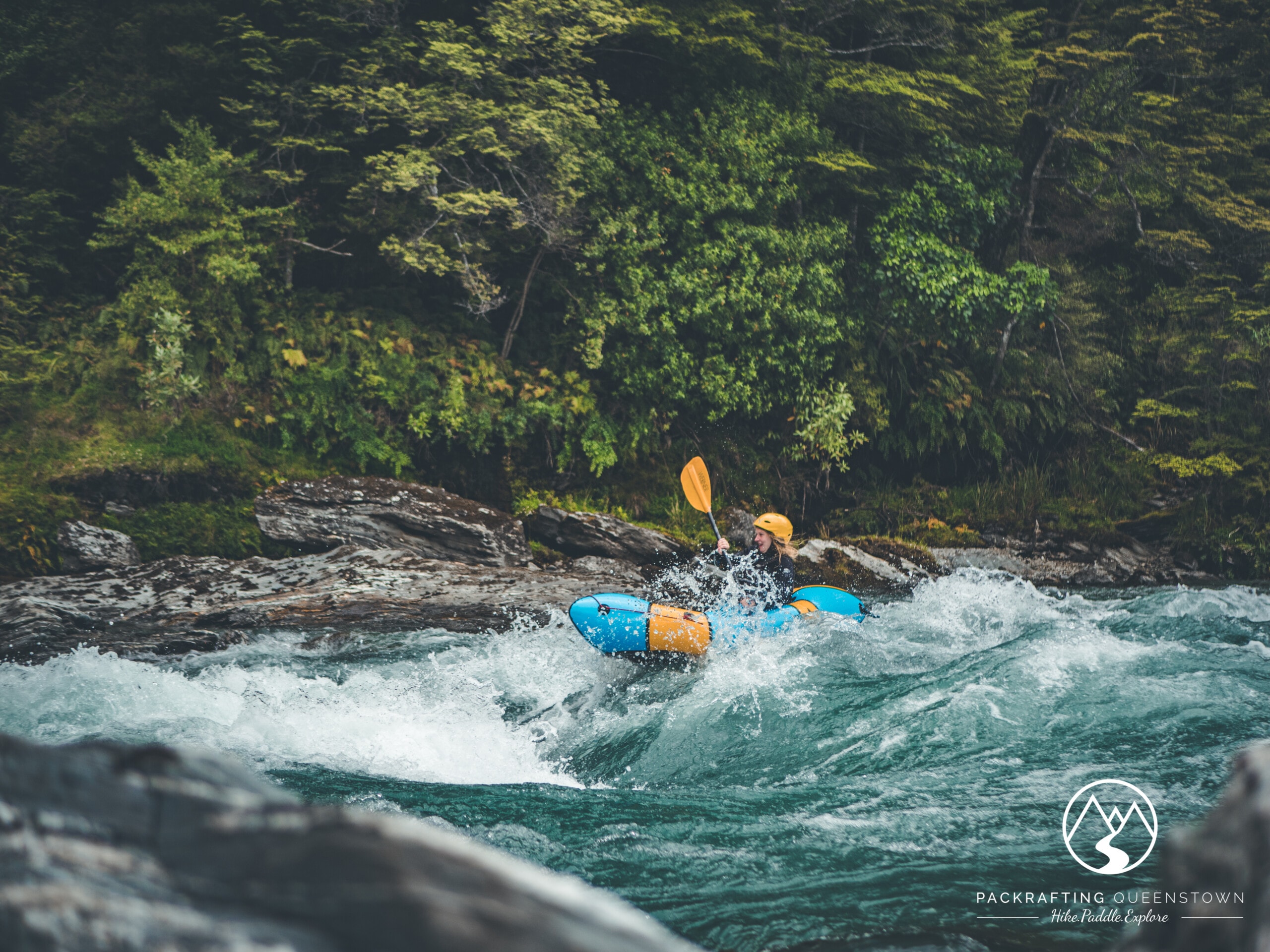 Our Whitewater Packrafting Trip does exactly what is says on the tin! This is by far the our most adveneturous day trip we run. Akin to traditional whitewater raft where you charge down whitewater rapids, except in this one we teach you how to navigate them yourselves. If whitewater rafting is riding a bus, with a bus driver, on this trip we give you the keys to your own whip!
The Aspiring Packrafter is our Wanaka based day trip. The Matukituki River is a packrafting classic that offers the perfect combination of relaxation and excitement. On the hike in you are flanked on either side by the looming mountains and glaciers of the Mt Aspiring National Park. Once we hit the river we have a combination of fun rapids and gentle flat sections to chill out on. If you like your adventures served with a side of challenge and excitement, this is for you.