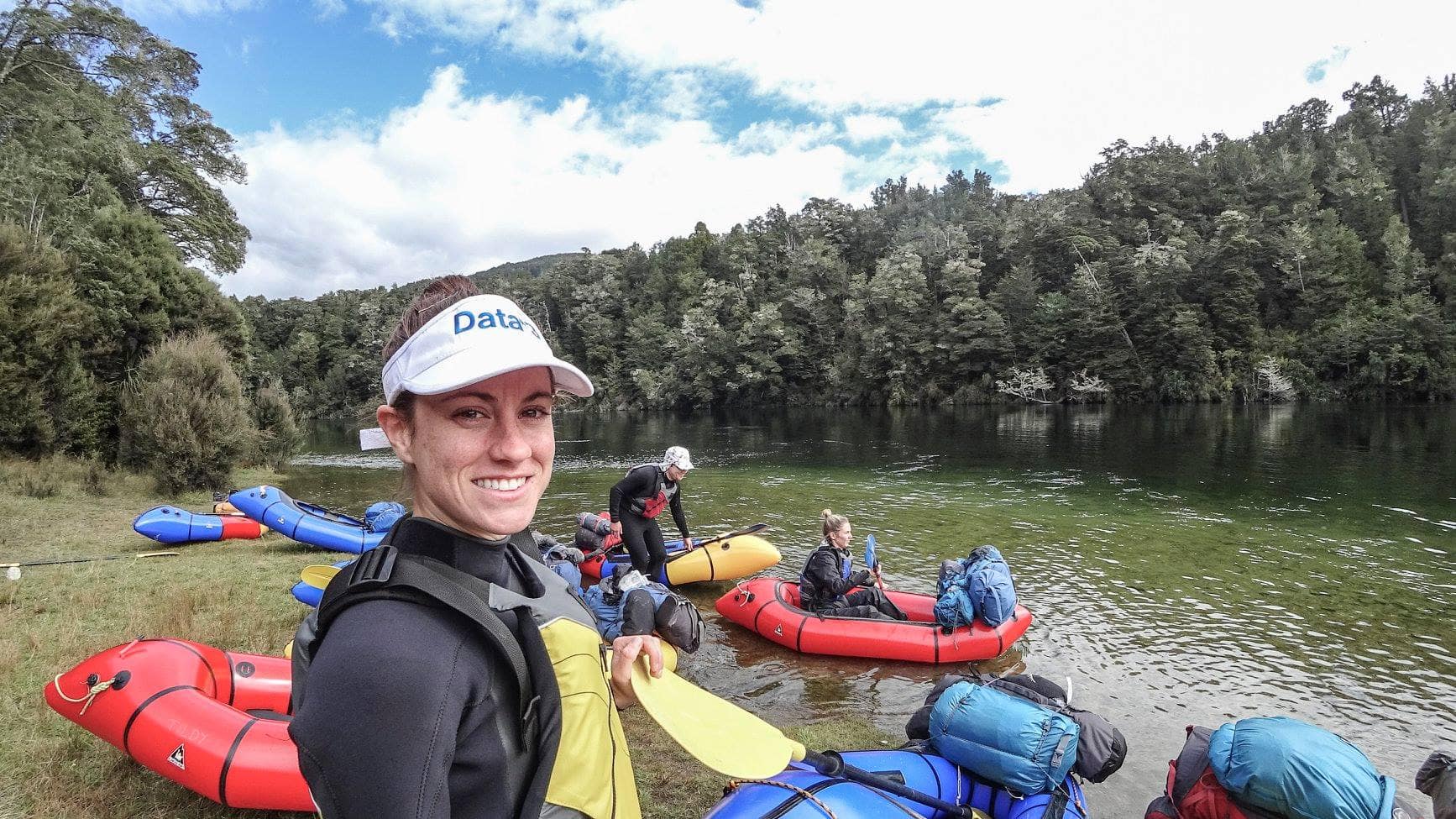 2020 Packrafting Round-Up, Queenstown
February 6th-9th 2020
This page is likely to be updated as plans evolve. For now, consider this a "save the date".
Registration
This is a closed event for PRANZ members so first and foremost you'll need to join PRANZ. This will make you a member of the Federated Mountains Club who (weather you know it or not) do a lot of work on your behalf to preserve our wild places, advocate for packrafters and ensure we can continue to access our special places.
Already a member? Sign up to the event here.
The Program
The round-up is first and foremost about getting everyone together to have a good time, make new friends, see old buddies and chew the fat. There will be a Social Program, just like the last round-up, where groups will go out and have fun on a river suitable to their level.
There will also be a learning Program where those looking to to learn how to packraft for the first time, or those hoping to upskill, can benefit from time with professional instructors. Every effort will be made to keep the price of the learning program to a minimum.
Cost
$60 a head.
This include:
Hire of some facilities for the event.
Reimbursing volunteers for any out of pocket expenses they might have.
Allowing PRANZ to continue to  advocate for Packrafters.
This does not include:
Accomodation
Food
Fuel money to get to and from the river
The Venue
The plan is to base ourselves at Lakeside Holiday Park, Queenstown. Lakeside has a shared social spaces, camping options, camper van parking and cabins. Something to suit everyone.
Queenstown is a pretty damn good place to base ourselves for the round up. We've got rivers a plenty, trails, some of the best mountain biking in the world, paragliding, canyons, bridges to jump off, rock climbing and pristine wilderness. It's the perfect adventure play ground, but it also has an international airport, amazing places to east and drink, supermarkets and outdoor shops to pick up those little things you might have forgotten. lost or broken.
The Rivers
The final plan will be determined by you lovely lot and who ends up attending the round up. We have a wide choice of rivers with reliable flow from flat water what is often to be the longest continuous grade 6 in the southern hemisphere. So whatever...floats your boat, we've got you covered!!
Beginner friendly: Upper Rees, Lower Rees, Lower Dart, Lower Caples, Kawarau. Even potentially the Hawea, Clutha, Matukituki or any of the Wanaka rivers.
Grade 2 Goodness: Middle Rees, Dart from Daleys Hut. East Matukituki out of Wanaka again
Grade 2+ and Beyond: Upper Shotover, Middle Rees (Muddy Creek Rapids), Kawarau, Middle Shotover, Matukituki, Greenstone, Routeburn, Nevis.
If you're keen to stay on for a little while after the Round up there's of course some other incredible rivers you could talk your mates into like the Mararoa, Makarora, Wilkins or even venturing further south into Fiordland to tick off classics like the Hollyford/Pyke or the Waiaraurahiri.
Book your accomodation ASAP.
I'll say it again for those people at the back, BOOK YOUR ACCOMODATION EARLY!
Queenstown can get really busy during the summer. Of course we'd like as many people as possible to stay at Lakeside so that we're all together... but if you don't book fast, we might found ourselves a bit spread out. Not too worry, everyone is welcome to join us at Lakeside in the evenings for a beer and tall tales of daring do!
The Purpose of the Round-Up
1. It's a social event
This is our annual meet up so it's a chance to get together, meet like minded people, Make new friends and go paddling together.
2. A chance to Up skill
Along side the social aspects of the round-up, there will be opportunities to undertake some training courses. These will be optional, paid for extra and subject to interest. Most likely there will be a beginners course- if you have never been packrafting ever before, it's best to undertake one of these courses. If there is sufficient interest there could be a more advanced course too.
If you came to the last meet up, you'll know how valuable a good coach can be and there really is no better place to learn than surrounded by other keen beans all sharing a common goal.
3. A chance to talk to us at PRANZ
PRANZ works for it's members and we have a number of potential projects to get stuck into for you! So it's a great chance to tell us what you think, what really matters to you, what you would find useful and how we can help!
FAQ's
I've never been packrafting, can I join?
Yes, but we'd really strongly recommend you register for the learning program. There are no guides or instructors on the social program.
Can I rent gear at the meet up?
Yup, I'm sure Blueduck Packrafting will have some gear as will Packrafting Queenstown. Please arrange ahead of time.
What do I need to bring?
All your regular river running gear and your camping gear. This will obviously include a buoyancy aid, helmet and other safety equipment to help your mates out.