River Running Workshop with Barny Young
River running isn't all about finding the put in and bombing down the river. There's a lot of teamwork and strategy that goes into it. We break the river into different sections and moves and set safety rolling cover to ensure the best chance of success. Nobody knows that better than Barny Young. We've teamed up with him to bring you an expedition style workshop with one of the most accomplished and respected paddlers in packrafting.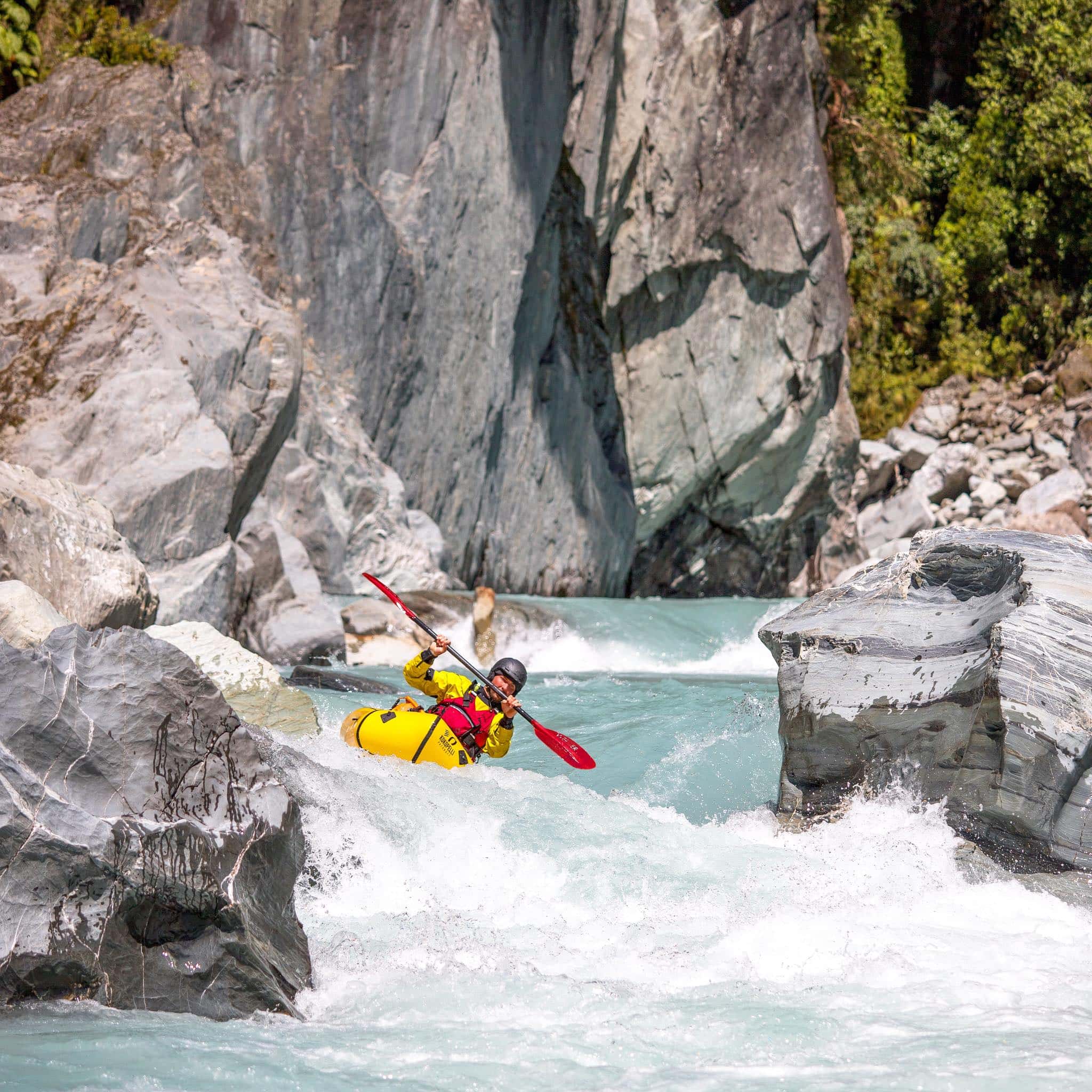 On this workshop you'll get to put all of those river running skills into practice under the tutelage of one of New Zealand's best paddlers.
The workshop is  based out of his back yard on the rugged West Coast of New Zealand. This course is designed for class III boaters with good rescue skills looking to take their river running to the next level.
Whilst this isn't necessarily a course where you'll get taught specific paddle strokes or moves but more a holistic approach to river running that will finish in and mini expedition to put it all to the test. We will start with a skills session on the Saturday in preparation for the workshop's culmination on the world class Whataroa's Heli run.
Anatomy of the river and hydrology
Personal Group and technical equipment
Assessing risks in river environments
Eddy hopping
Cross current moves
Using river features to help you
Scouting
Communications
River running considerations
Line Selection
Breaking the river down into bite size chunks
Setting Safety
Identifying hazards
Using eddies
Ferry Glides
Dec 5th-6th 2020
$799 (Includes two nights accomodation, instruction, helicopter, gear hire if needed)