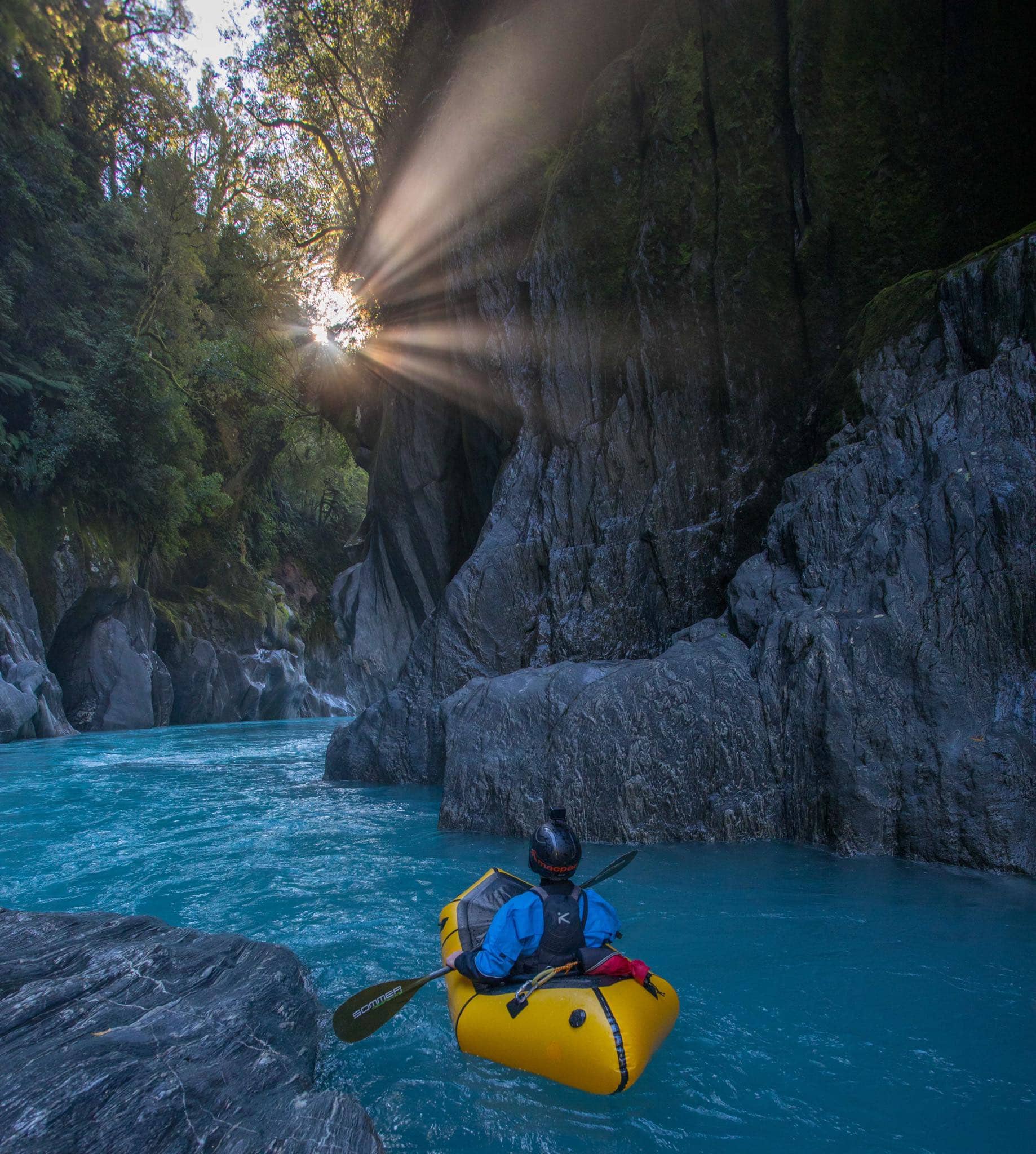 Advanced River Running Workshop
This advanced river running workshop is aimed at paddlers who are comfortable on Grade III whitewater. We'll cover a lot of core skills every river runner needs like scouting, catching eddies and setting safety, but the idea is to practice these skills on some of the most incredible rivers the West Coast has to offer with one of New Zealands best paddlers, Barney Young.
We'll be based out of Franz Joseph in the heart of the rugged "Best Coast" with access to a number of world class packrafting rivers on our door step. This will give us the opportunity to select the rivers that are in the best condition to get the most out of the weekend.
A good level of fitness will be required as the days will be long and will likely involve a fair amount of hiking and paddling.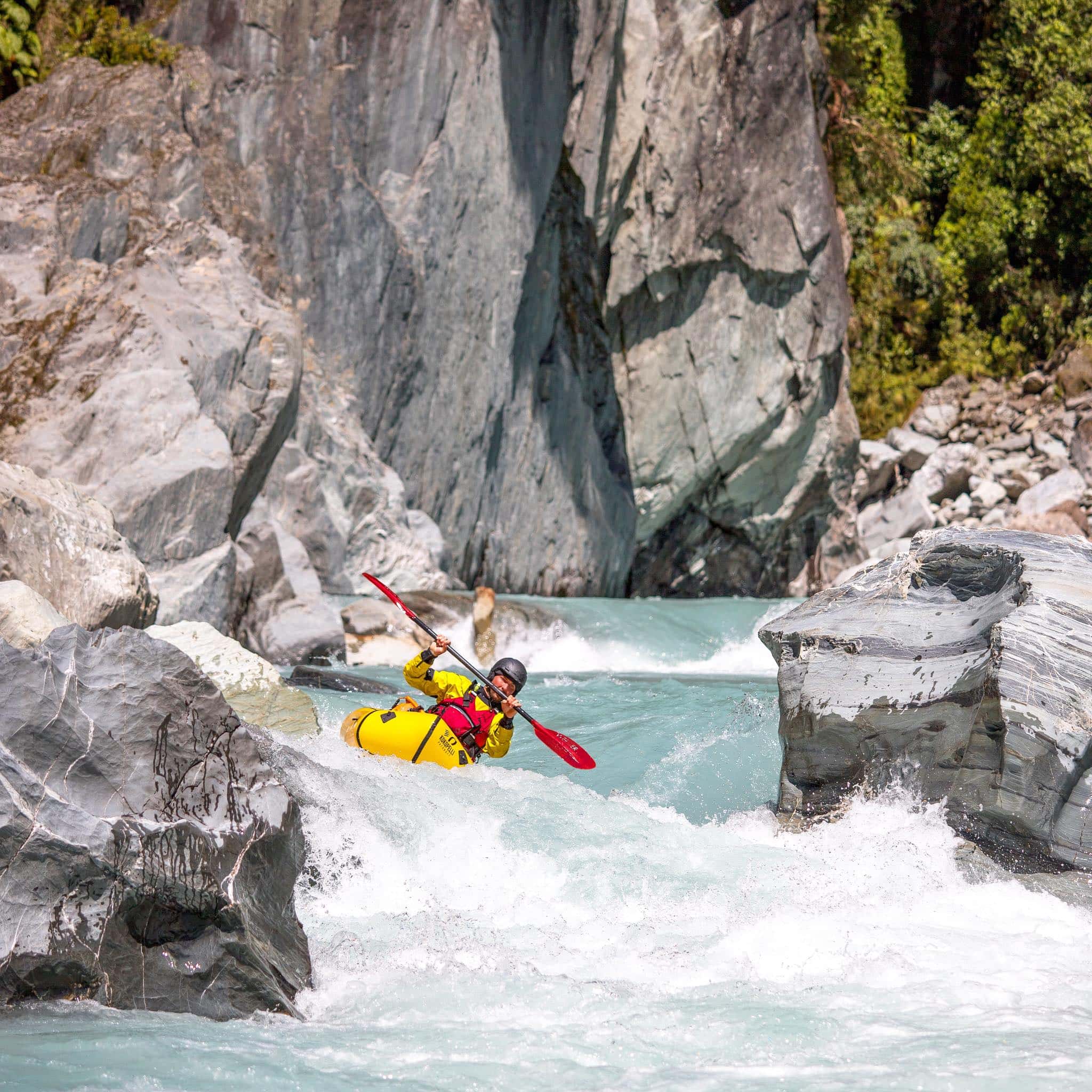 DaY 1
Warm up day to assess everyone's level and goals to be working on. This will likely cover some:
Skills coaching
Scouting
Safety and Team river running
day 2
Heli descent of the Whataroa
Setting Safety
Breaking the river down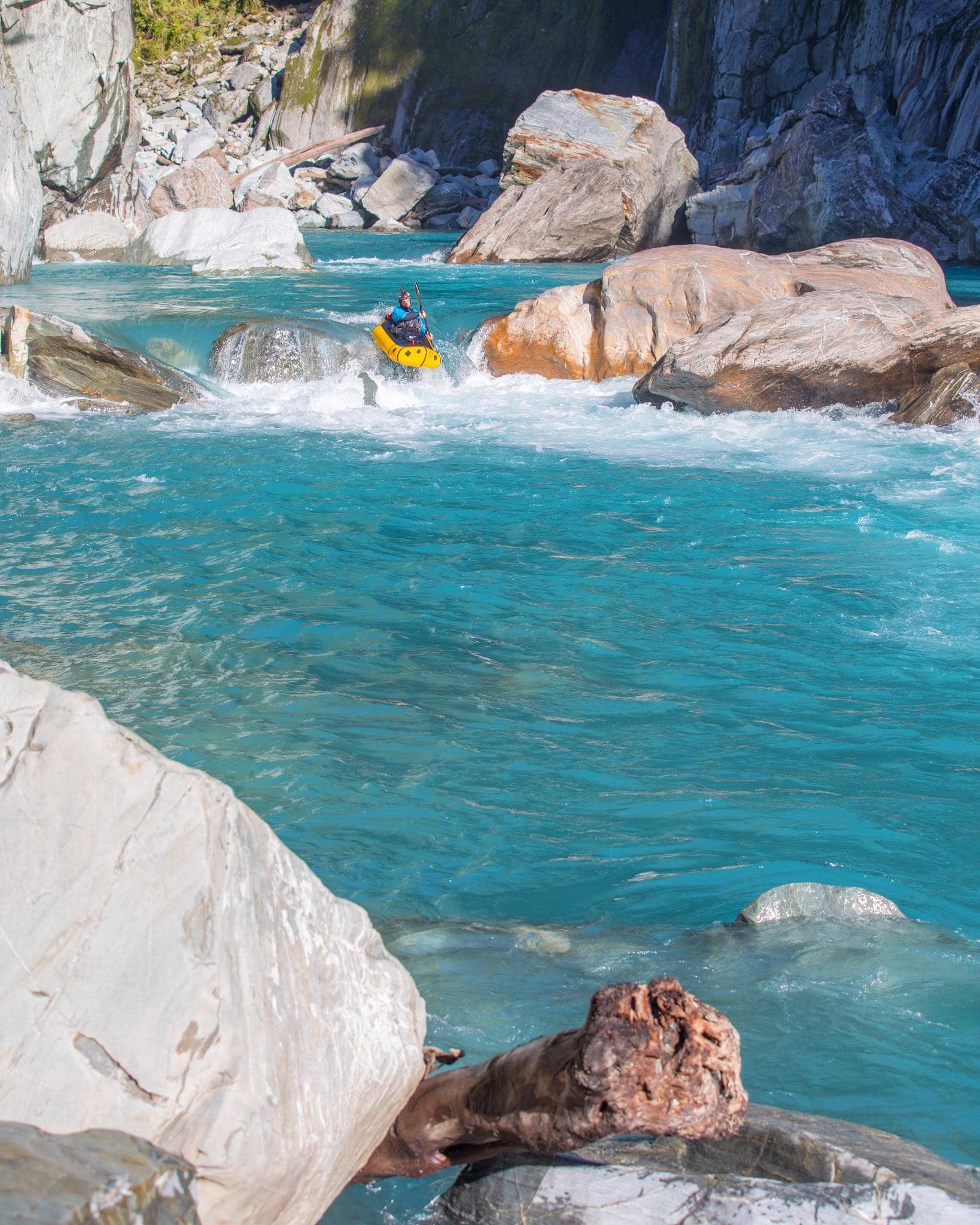 Accomodation and Heli included