Packrafting 101  River Safety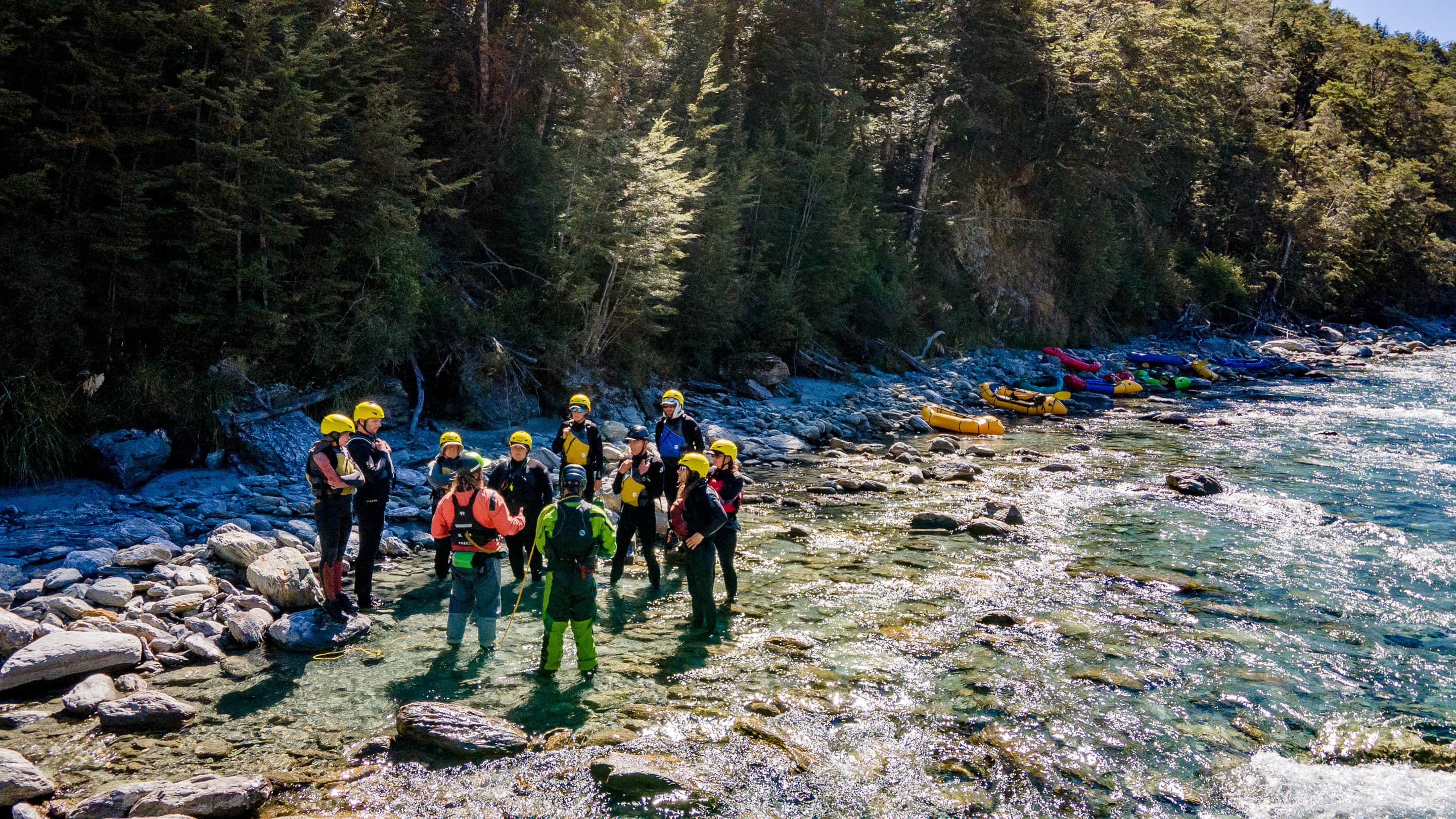 This is the ultimate beginners packrafting course frequently taken by avid trampers, fishermen and outdoor enthusiasts new to river environments. By the conclusion of the course you'll have learned everything you need to start your own independent packrafting adventures.
What is Included:
It is our philosophy that there are 3 broad areas of development that remain constant throughout your river running career.
Boat handling/paddling skills
Personal safety and rescue skills
Decision making and river running strategy
All three areas will play an important role in your packrafting practice so we firmly believe in teaching you about all of them from the start. Nobody should expect to come out of the course as a river guru or a rescue ninja, but you will learn enough to get started and to build and develop your skills yourself through practice and enough knowledge to keep yourself out of trouble.
This is one of the longest running Packrafting courses in New Zealand hence it has gone through many tweaks and revisions to it's current format. Above all this is one of the products we are most proud of and one that all our instructors love running.
With over 20hrs of contact time with your instructors, reading material prior to the course and post course service such as discounted rentals or assistance with purchasing and importer packrafts (cheaper than you are able to individually) we believe this course offers outstanding value for money. If you're unsure as to what packraft to buy, we have plenty to try before you buy that will no doubt save you time and money on your first purchase.
Learning good habits from the very beginning of your paddling career helps you gain more from every river mile you run after graduating as you cement good practice and sound techniques.  High level professional training could be the best money you spend in your paddling career, especially as rivers have the habit of giving your the exam first and the lesson after.
There's no better way of learning new skills than spending a weekend in the stunning Rees valley with like minded folk, swapping ideas (and probably phone numbers) for future missions.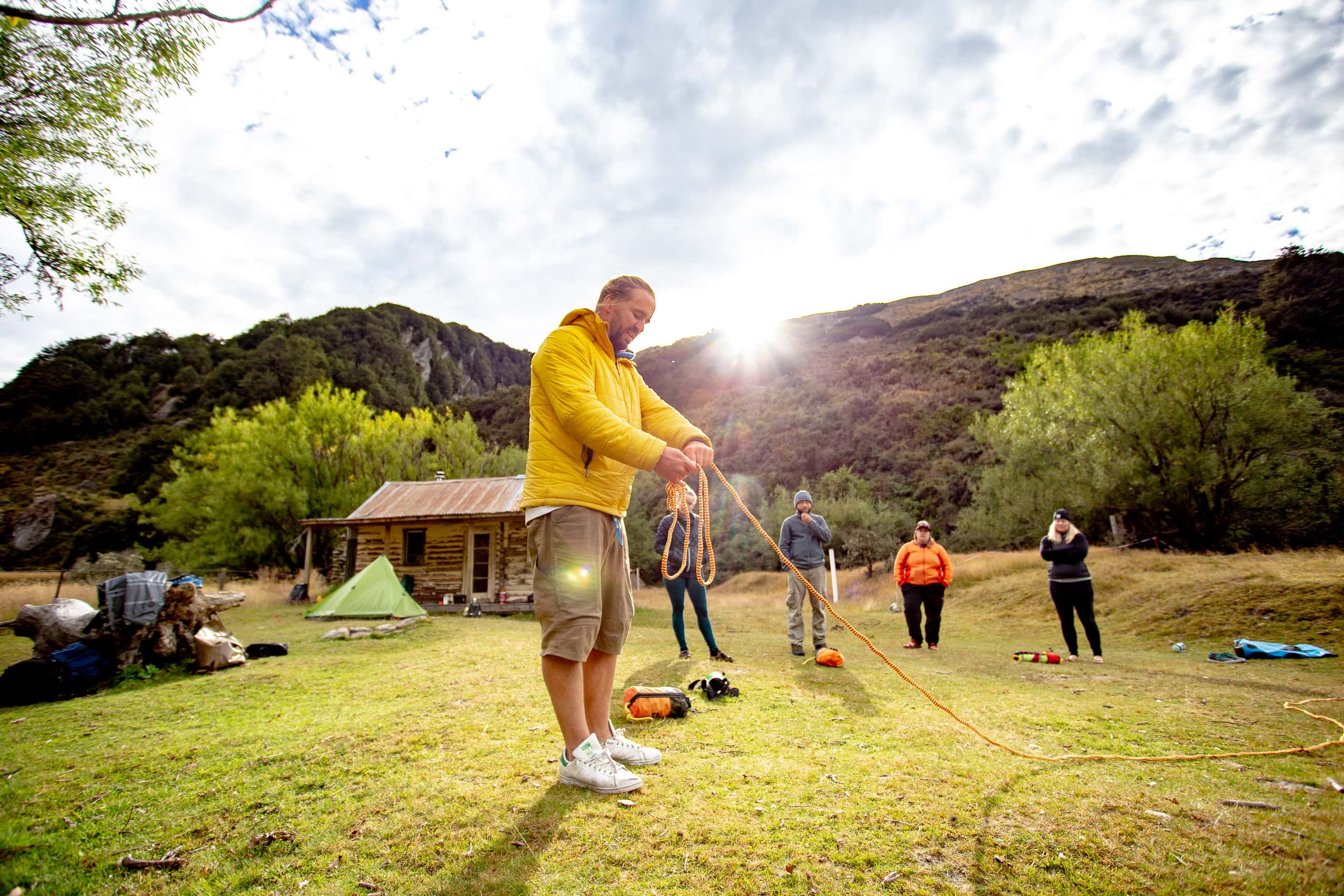 We'll be staying out in the Rees Valley all weekend on this course. We leave early town on Saturday morning. Using this format we'll get to know each other around the camp fire and maximise your contact time with our instructors. By Sunday afternoon, when we finish, you'll be feeling confident and ready to safely undertake your own packrafting trips. Make sure you bring your camping gear and food for the weekend. No gear necessary, we can provide it all.
These courses typically sell out ahead of time so please book in advance to avoid disappointment.
Covid Policy
You can book with absolute confidence knowing that we can operate in level 2 and all our instructors are vaccinated. If for any reason we need to cancel or you are unable to travel we can book you onto another date or refund you fully.
The anatomy of the river and hydrology
The different risks and hazards associated with river environments
Assessing risk
Personal, group and technical equipment
Communications
Whitewater swimming,
shallow water techniques
throw bagging & casualty management
River running considerations
Personal paddling coaching
Line selection
Use of Eddies
Ferry glides
Self Rescue (deep water re-entry)
Boat to Boat rescue
Peer rescue