packrafting 101 & Rescue 3: Recreational River Safety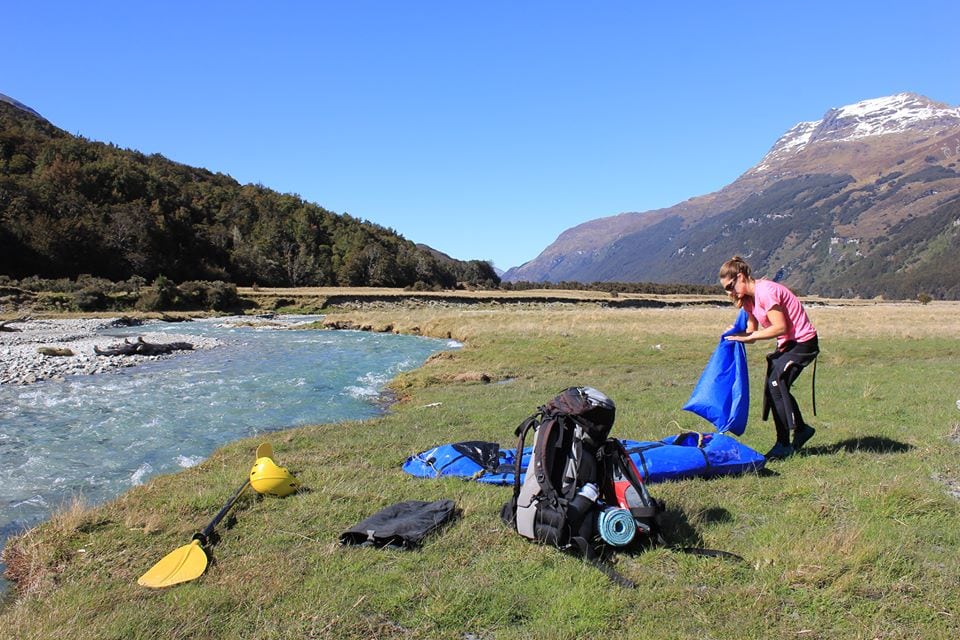 This is our most comprehensive packrafting course. This course can be taken with the Packrafting paddle clinic, or separately you're already a confident paddler. The focus is very much on personal safety and self rescue for the first day. The second day is more about helping others and other rescue techniques for you tool box.
The idea is that you'll finish the course not only a good pack rafter, but a good person to go Packrafting with!
We've teamed up with Rescue 3 International to deliver this course so you'll receive your Recreational River Safety certificate upon completion. Rescue 3 are by far the most reputable rescue course provider in the world so you'll have no trouble renewing this award elsewhere on your travels.
We'll be staying out in the Rees Valley all weekend on this course. We leave early town on Saturday morning. Using this format we'll get to know each other around the camp fire and maximise your contact time with our instructors. By Sunday afternoon, when we finish, you'll be feeling confident and ready to safely undertake your own packrafting trips. All packrafting gear is provided on this course.
The anatomy of the river and hydrology
The different risks and hazards associated with river environments
Assessing risk
Personal, group and technical equipment
Communications
Whitewater swimming,
shallow water techniques
throw bagging & casualty management
River running considerations
Personal paddling coaching
Line selection
Use of Eddies
Ferry glides
Self Rescue (deep water re-entry)
Boat to Boat rescue
Peer rescue
Rescue 3: Recreational River safety